Miracle Meizu Tool Pack (Login Edition)
Delivery Time: 5-30 Minutes

How to buy Miracle Meizu Tool Pack (Login Edition)
While placing an order, please indicate your correct Hardware ID.
To find out your Hardware ID, download
Miracle Meizu Tool Pack (Login Edition)
https://uploadfiles.io/f/r8sy3 or https://androidfilehost.com/?w=files&flid=303712
Start the software and copy-paste Hardware ID (as shown below).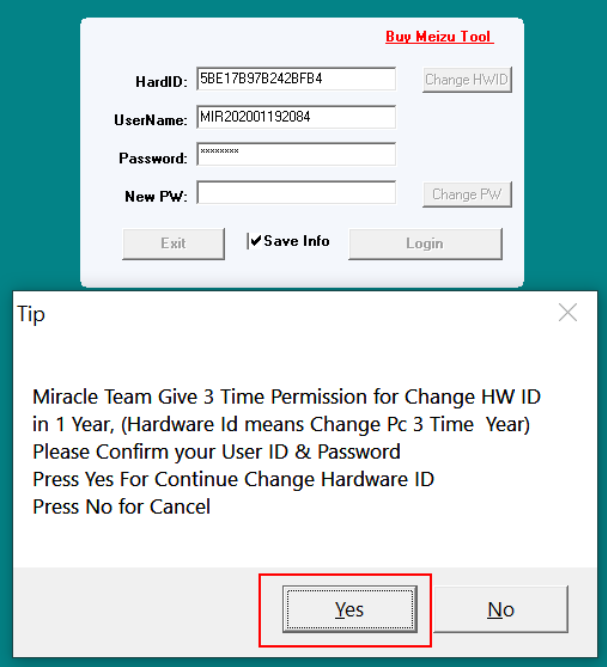 When your order is completed, we will send your Miracle account details (login and password) to your email.
Do not place here wrong HWID we are miracle team is not responsible for mistakes
or Experiments before place order must check HWID carefully.